PORE PERFECTION KIT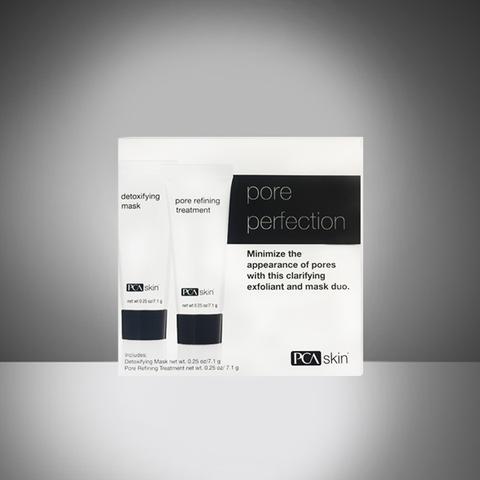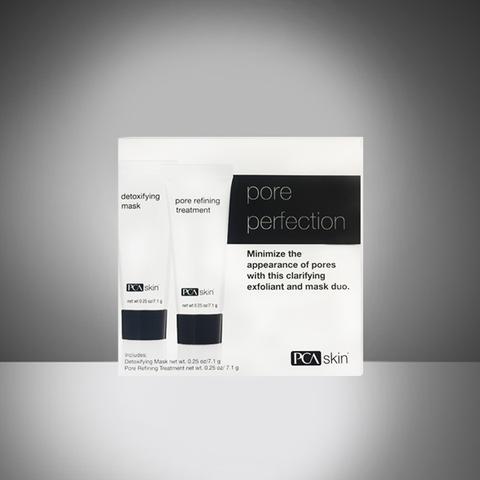 PORE PERFECTION KIT
Pore Perfection set contains Pore Refining Treatment (.25oz) and Detoxifying Mask (.25oz)
Pore Refining Treatment:
Purify and smooth skin, and lift impurities with clay and 3 types of exfoliation: cellular, physical and enzymatic.

Detoxifying Mask:
Absorb and sweep away dirt, oil and debris to minimize the appearance of pores with Japanese white charcoal.
*All PCA Skin products purchased through this site can be picked up at the clinic or shipping can be arranged. Depending on retail stock, your products may take from 1 to 5 business days to become available for pick up.
*Canada wide shipping is available. Shipping may take up to 10 business days in the most extreme cases, with the normal wait times beings around 3-5 business days. Every effort to have your parcel delivered within a reasonable timeframe will be made and should that not be possible, you will be made aware of the situation upon ordering.
*GLOW2YOU Esthetics is not responsible for any discrepancies between this site and the stock of the supplier. Should you order an item that is on back order with the supplier and GLOW2YOU has no retail stock available, you will be refunded and notified once the item becomes available from the supplier.