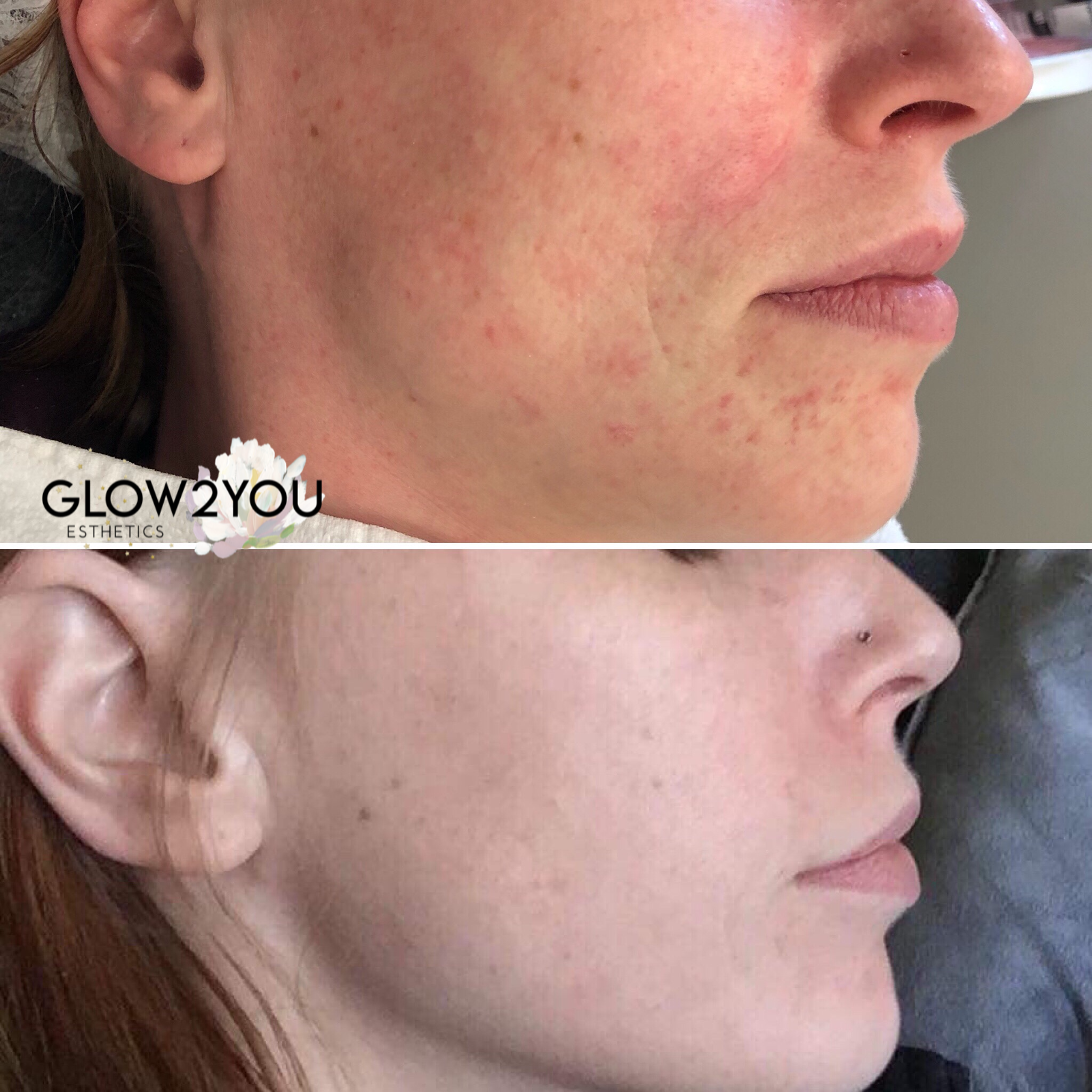 A Signature AVÄYA MedSpa Facial Treatment
*Results are 1 day post treatment
The Detox Glow-Up is a Signature Facial Treatment to AVÄYA, meaning I developed the protocol and it's exclusive to my business.
It combines 3 treatments in 1, sometimes more depending on how the treatment progresses. The main components are:
1️⃣ Detox - Manual exfoliation combined with a chemical peel (nothing aggressive)
2️⃣ Glow - Replenishing the skin with antioxidants by using the PCA Oxygenation Trio products. This helps to bring moisture back to the skin and fuel it with antioxidants to combat free radicals.
3️⃣ Up - Plasma Lifting is performed which sends a direct current via a flat probe to the fibroblast cells and helps them to heat up and produce collagen. It also shrinks the skin fibres to give a tighter look immediately. These changes will continue to improve but would require a series of Lifting for best results. You can expect the results of the Lift to last around a month or so. The Plasma Lifting head also helps to penetrate the product deeper (bonus!).
After everything, I customize the treatment by adding in whichever serums I feel would benefit you most (also called correctives), before moisturizing and adding sunscreen.
It's perfect before a big event or "just because". Your skin will thank you! The Detox Glow-Up is the solution for the "In-Betweener" — Someone who is still struggling with skin congestion / breakouts and also looking for an anti-aging treatment.
We achieve #skingoals here!
You can now book your services online via our website and Fresha. Book your Detox Glow-Up Now!